Apply for your VISA card in the Bano App
receive up to 1.8% cashback on most transactions when you spend with your Bano Card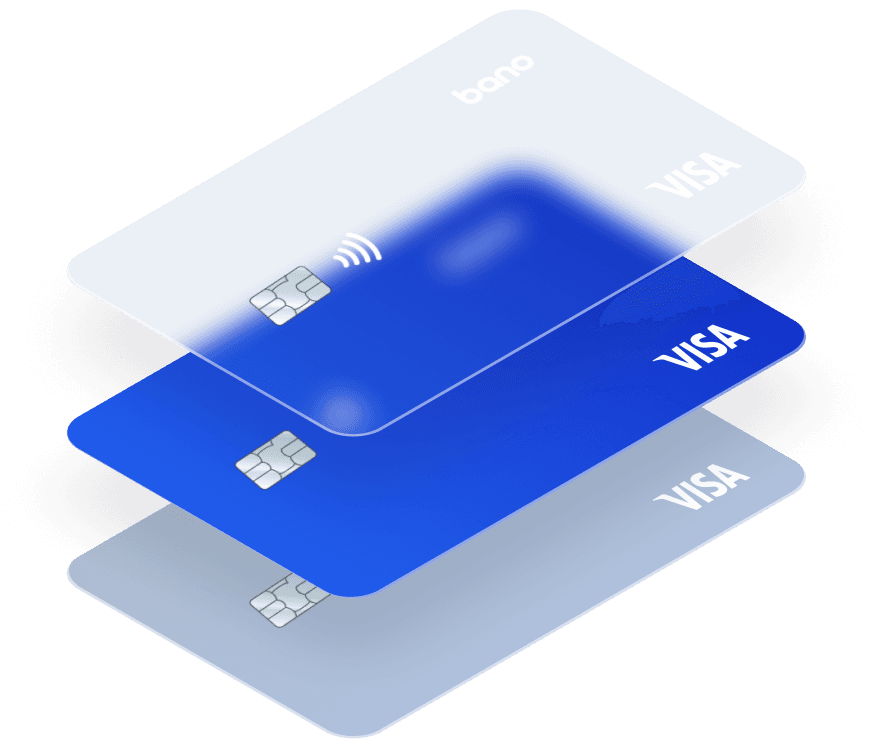 Bano VISA Card Features
Pay with Apple Pay or Google Pay
Add your virtual card into your preferred digital wallet
Pay online or pay in-store
Both payment methods will entitle you to the up to 1.8% cashback when you spend
Withdraw from ATMs anywhere, anytime
Easily access cash whenever you need.
Management of Funds
No upper limits on cashback in a single transaction

Receive up to 1.8% cashback whenever you spend using your Bano VISA Card anywhere, anytime.

Simplify the Art of Splitting Bills

Split bills paid using your Bano VISA Card to earn up to 20% cashback for you and your mates

Turn on notifications and view your transaction history within the Bano App

View and manage your entire transaction history from the Bano App.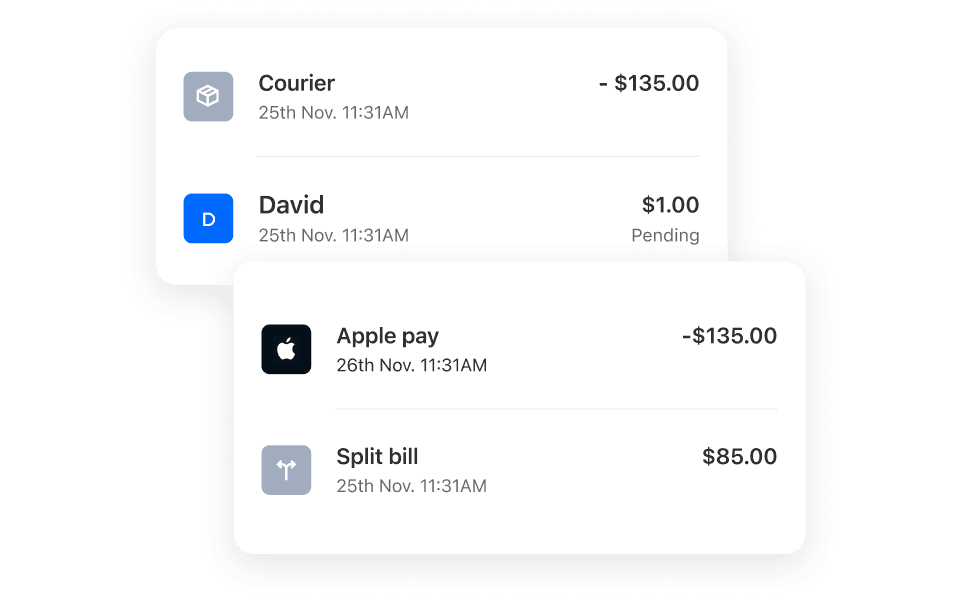 Personalise your own Physical Bano Card
If you have made the required first spend using your Virtual Bano Card, you will be able to receive a free customisable Physical Bano Card!
Learn more about customisable cards ->