Apple Pay. A safer, contactless way to pay
Add your eligible Bano card to Apple Pay. It's the fast, easier and safer way to make payments in-stores, in apps, or on websites.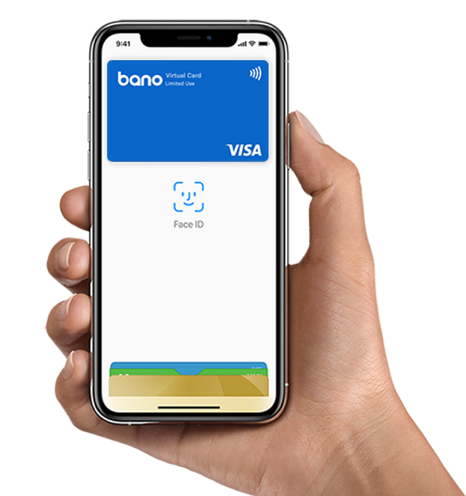 Easy

Apple Pay is easy to use with the devices you use everyday - your iPhone, Apple Watch, iPad, and Mac.

Fast

With Apple Pay, there's no delay, or looking for cards and wallets. There's no touch-and-go, when you tap and pay.

Secure

Paying with Apple Pay is secure and private, as your card details are not stored on your device, or handed over at the point of sale.
A secure, more private way to pay
Every purchase using Apple Pay is authenticated using Touch ID or Face ID. A unique card number is generated specifically for your device, so your card's number is never stored on your device, on Apple servers, or shared with merchants.
Apple Pay doesn't keep transaction information that can be tied back to you, ensuring all purchases are private.
When using Apple Pay, you'll enjoy the same security and fraud protection you receive with your card, for extra peace of mind.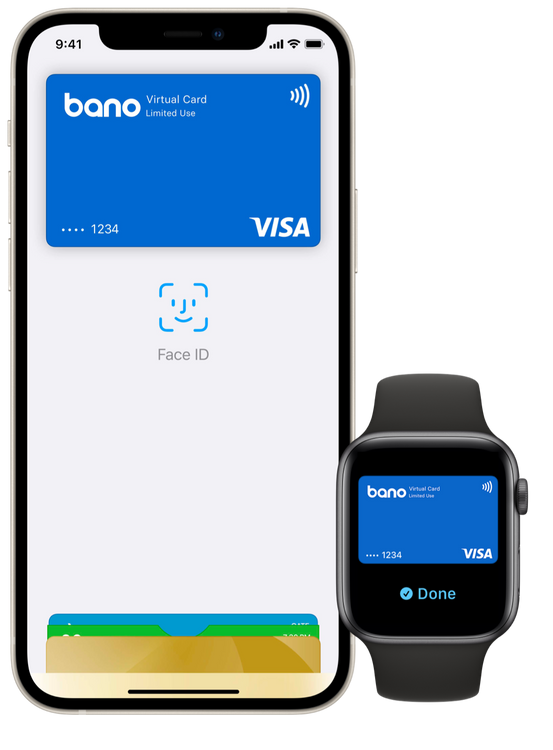 How to pay with Apple Pay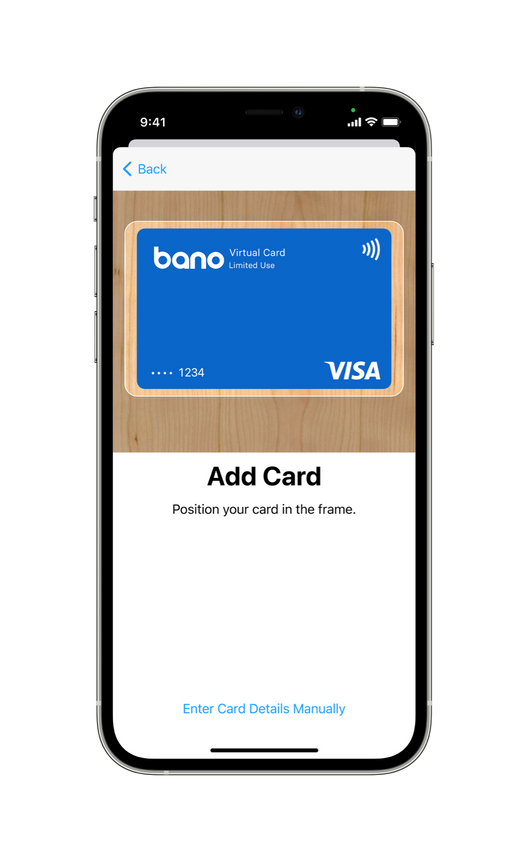 Face ID
Double-click the side button and glance at your screen. Then hold your iPhone to the contactless terminal.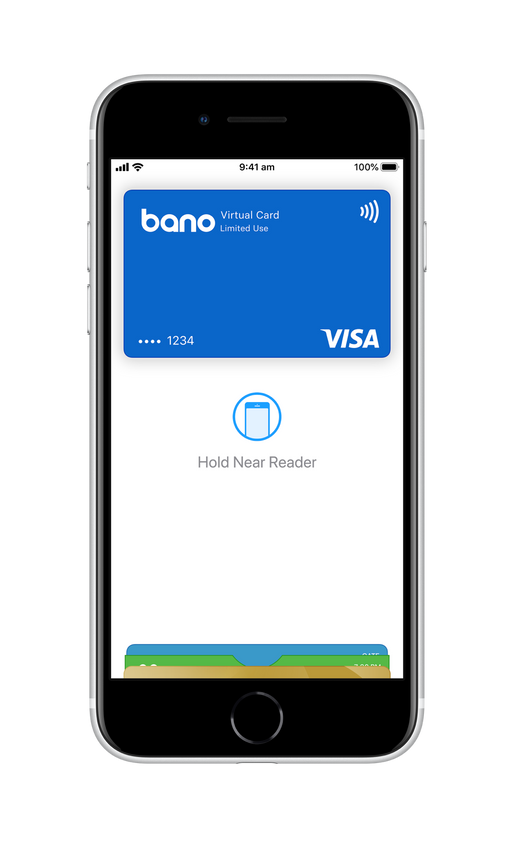 Touch ID
Hold your iPhone near the contactless terminal. Then place your finger on Touch ID.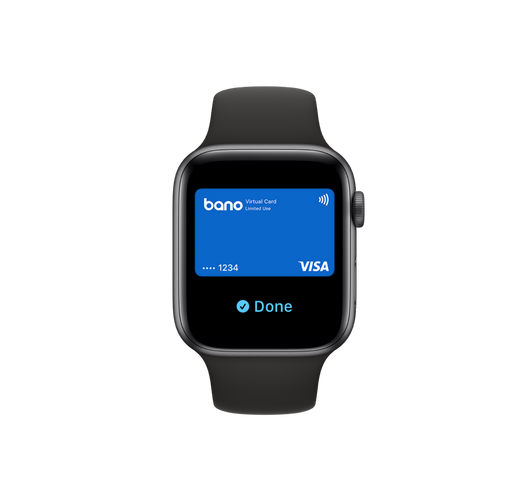 Apple Watch
Double click the side button and hold your Apple Watch up to the reader.
Where to use Apple Pay
You can tap and pay
Apple Pay can be used anywhere you can tap and pay or anywhere you can see this symbol.
Need some help
Additional support
For help with setting up or troubleshooting refer to Apple's FAQs or contact Bano.